Since 1984, we have been providing electronic manufacturing services to OEMs and product innovators across a variety of key markets — from industrial, automotive, marine and security to medical, sports tech and IoT.
We're dedicated to ensuring we remain competitive, develop our existing partnerships and build future ones by investing in new facilities, machinery, technology, infrastructure and people.
Here's what you can expect to see from us this year…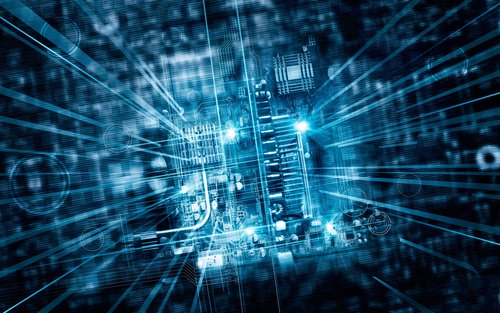 Investment in resources and equipment
Our mission is to become the best-in-class electronics manufacturing services partner for OEMs and product innovators. We strive to do this by continuously improving our production techniques, machinery and resources.
Through our investment programme, we have introduced the latest technology and state-of-the-art machinery at our facilities. For example, we have invested in innovative AOI technology which has enabled faster and more accurate inspection of electronic assemblies and PCBs — allowing us to advance our PCBA surface-mount capabilities and cable assembly services.
A fully optimised production line means we can reduce turnaround times to meet tight deadlines and help our customers get their products to market faster — all without compromising on quality.
Investment in the latest technology and equipment has also allowed us to up our service offering. Last year, we added a high pressure overmoulding capability to complement our existing low pressure overmoulding service — enabling our customers to get both services from the same supplier. This is particularly advantageous when different components in a product require different solutions, or a customer requires various products to be manufactured.
In terms of resources, we are also continually expanding our customer service team, as well as our board of directors — taking on a number of experienced industry professionals to ensure we have the best team in the business.
In 2020, we will be continuing this upward trajectory of growth — investing in new technology, machinery and resources to increase our capacity and service offering. All this investment will help to deliver faster production times, significant costs savings and, ultimately, higher-quality products to our customers.
Expanding across Europe
 Although we are headquartered in the UK, we are a global electronics manufacturing services company. Investment in our facilities over the years has meant we can focus on delivering high-quality services, such as cable assembly, all under one roof. This enables us to provide specialist solutions while still offering a comprehensive range of electronics manufacturing services.
As part of our goal of continued expansion across Europe, we opened a brand-new facility in Amsterdam at the beginning of 2020 — enabling us to increase our capabilities and capacity. We are currently also working to source additional distribution centres across Europe.
This latest development means we now have six facilities in the UK, Netherlands, Romania and Hong Kong, which provide key manufacturing and supply services — including PCB assembly, cable assembly, overmoulding, electronics box build and product realisation.
Commitment to sustainability
As a collective industry, electronics manufacturing has a massive challenge ahead of it when it comes to sustainability. EC Electronics is ISO 14001 certified, which demonstrates we have an appropriate environmental management system and that, as an organisation, we are dedicated to improving our environmental performance through more efficient use of resources and reduction of waste.
So far, we have committed to reducing our landfill contribution and are currently producing 0% landfill from our UK factories. To further reduce our carbon footprint, we use electric cars and cut down on mileage for delivery by using distribution centres for storage and transportation. Our facilities are also equipped with eco-friendly cisterns.
To bolster our sustainability efforts going forward, we will be putting together a dedicated working party from all areas and levels of the business. This team will meet regularly and feedback to key decision-makers on how we can improve operations and reduce EC Electronics' impact on the environment.
"EC Electronics has seen exponential growth over the last 35 years, and we are now one of the largest full-service electronics manufacturing providers in the UK. To ensure we consistently provide our customers with the highest possible level of service, we are continuously adapting to the ever-changing market by introducing the latest innovations into our facilities and operations. The last few years have brought tremendous positive change, and we are now excited to see what 2020 has in store for the company."
Phil Simmonds, Managing Director at EC Electronics
To stay in the know about all of our latest developments, sign up to our monthly newsletter today!