There once was a time when Christmas was hardly celebrated. In fact, it wasn't until the end of the 19th century that it became an annual tradition celebrated around the world.
But have you ever wondered who invented Christmas lights? Thomas Edison, the inventor of the light bulb, created the very first strand of electric lights. These lights were strung around the outside of his laboratory during the Christmas of 1880, giving railway passengers travelling past the lab their first look at an electrical light display.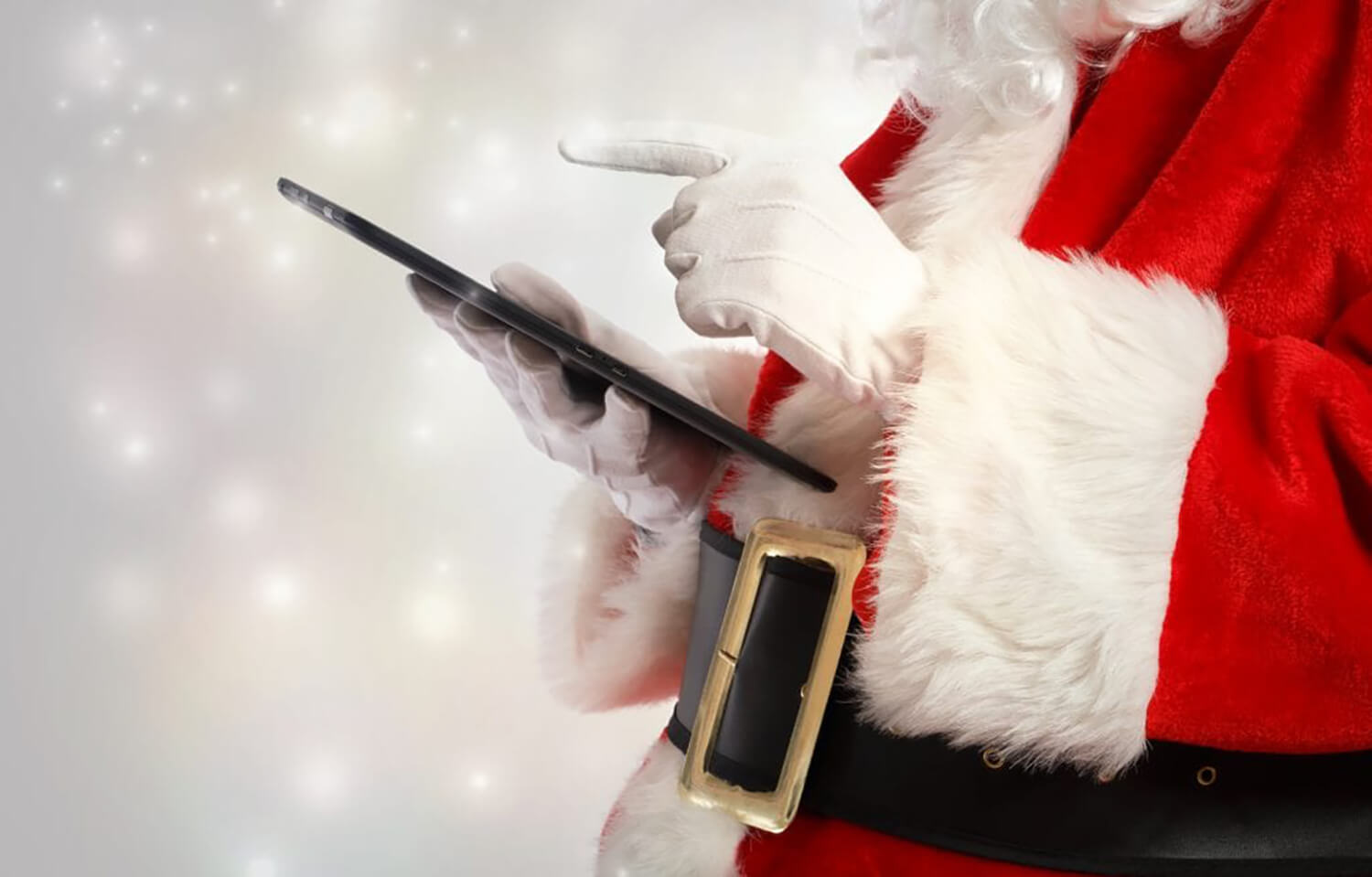 In 1882, Edward H. Johnson — Edison's friend and partner in the Edison Illuminating Company — then put together the very first string of electric Christmas lights, hand wiring 80 red, white and blue light bulbs and winding them around his tree.
Before these inventions, families would use candles to light up their Christmas trees — a dangerous practice which often led to many home fires.
However, the world was not quite ready for electrical illumination, and it would take almost forty years for electric Christmas lights to become the tradition that we all know and love today.
Transforming Christmas
Christmas lights aren't the only thing to have transformed the festive period, though. Since their invention, many other technological innovations have helped shape the holiday season.
The internet, in particular, has dramatically changed Christmas on a gigantic scale. In the past, cards and gifts would have been handmade; families would have travelled far and wide to see their loved ones on Christmas Day and children would have written a list for Santa by hand.
But when the internet became mainstream, handmade cards were replaced by e-cards and greetings on social media, whilst handwritten letters became online wish lists. Video calling now also helps to bring families and friends together — regardless of where they are in the world.
And thanks to the advent of online shopping, consumers can today buy presents at the click of a button, from the comfort of their own home. What's more, technology gadgets are amongst the most sought-after Christmas presents for adults and children alike.
Gone are the days of inevitable arguments over what to watch on the TV or which festive songs to listen to. On-demand entertainment services allow users to view content on different devices — TVs, tablets, laptops, computers and even smartphones. Music streaming services will also give you access to millions of songs and allow you to create different playlists so that everyone can enjoy the magic of Christmas.
Plus, thanks to advances in smart home technology, you can now control your gadgets, home temperature and Christmas lights — all from an app on your phone!
The secret to Christmas 
Who knows what sorts of festive innovations we'll see in the future? One day, we might be able to send holiday greetings in the form of a hologram. Maybe we'll even have AI-based robots cooking our Christmas dinner or drones delivering presents.
But one thing is for sure: neither Christmas lights nor any of the other technologies we've mentioned above would be possible without electronics manufacturing.
Key manufacturing services — including PCB assembly, cable assembly, overmoulding, electronics box build and product realisation — are at the heart of every electronics-based product.
With over 35 years' experience in electronics manufacturing, you can count on EC Electronics' highly skilled manufacturing and engineering teams to produce high-quality products that will make everyone's Christmas sparkle.
Discover more about EC Electronics and our manufacturing services by getting in contact today!