Over the past 10 years, the electronics manufacturing industry has evolved at a rapid pace. Where once the sector followed a B2B approach, now we are starting to see it shift towards a business-to-business-to-consumer (B2B2C) model, which allows manufacturers to sell directly to consumers.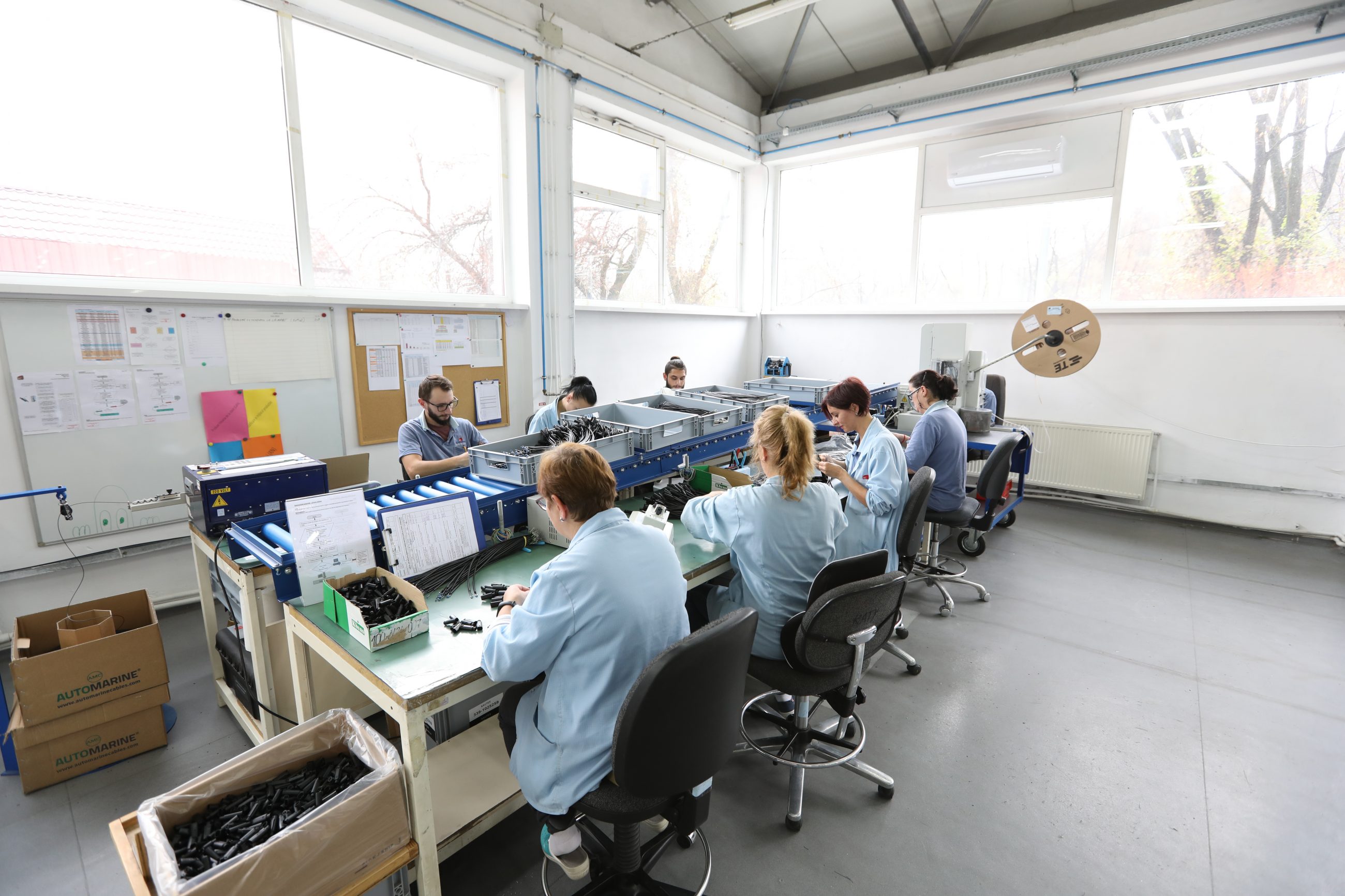 This change has had a significant impact on the industry — bringing a range of challenges as customers demand faster times to market without sacrificing quality, as well as the benefits of automation, increased connectivity and smarter supply chains.
With this in mind, and a brand-new decade almost upon us, we take a look at the electronics manufacturing trends we're likely to see in 2020.
Leveraging AI in the supply chain
 If the past year is anything to go by, it stands to reason that artificial intelligence (AI) and machine learning will become increasingly important across the electronics supply chain in 2020.
These technologies could take many different forms; from AI-powered workflows that enable supply chains to make small-scale corrections without any human intervention to precise, data-driven forecasts that improve accuracy when predicting material availability and future demand.
Through AI and machine learning, electronics manufacturers (and in turn, customers) will be able to benefit from increased visibility and connectivity, as well as better operational efficiencies and a greater degree of flexibility, allowing them to become more adaptable to changing market demands.
IoT 
In 2020, the electronics industry will continue embracing the Internet of Things (IoT) — utilising the unique benefits offered by internet-connected equipment.
The electronics manufacturing industry has been leveraging this technology in a variety of ways. But IoT technologies will now see big data — which has traditionally been reserved for larger manufacturers — becoming more accessible for small to medium-sized businesses, enabling them to draw information from a wide range of sources.
These advancements will help manufacturers to make more informed decisions based on real-time information, allowing for increased efficiency and product innovation, as well as improved safety and cost reductions.
Augmented reality
 In the design phase of the manufacturing process, we can expect to see augmented reality (AR) become increasingly integrated with computer-aided design next year. This will enable designers to make more precise and reliable modifications to a product before the production phase even begins.
Through AR, manufacturers will also be able to identify and fix errors before a product is made, reducing inspection times further down the line. Overall, this will save time and minimise the risk of projects being delayed, all the while improving product quality. In turn, this will help to reduce costs for both the manufacturer and the customer.
Predictive maintenance
Equipment breakdown can wreak havoc with production and, subsequently, project timings — which can translate to significant maintenance and repair costs, as well as losses associated with downtime.
As such, we will see the widespread adoption of predictive maintenance across the industry next year. Much of this will be done in conjunction with IoT technology, which can monitor the health of equipment. When coupled with data collection, this technology can then predict when and how a piece of equipment might fail.
As such, manufacturers will able to improve the longevity of machinery in an effort to reduce unwanted downtime.
ERP systems
To keep up with heightened customer demand in 2020, electronics manufacturers will increasingly turn to enterprise resource planning (ERP) systems to remain competitive.
In the past, these systems were often difficult and time-consuming to implement. However, thanks to recent technological developments, they are now more affordable, quicker to deploy and benefit from greater reliability.
Not only will these systems allow electronics manufacturers to make quicker and more precise decisions, but they will also enable them to automate and optimise operational processes using real-time data.
Increased reliance on technology
Across many sectors, the increased use of technology has been and will continue to be one of the defining trends. The electronics manufacturing industry is no different.
As market demands and customer expectations continue to increase pressure on manufacturers, smart companies will respond by relying on the latest digitisation and technology trends to improve operations.
Got a project planned for 2020? EC Electronics' Product Realisation service can help! Contact EC today to find out more.